About Us
Precision Colour Ltd is a company that creates ground breaking solutions designed by hair stylists for hair stylists.
Precision Colour was founded by two enterprising individuals who have a successful track record in salons and technology. We have over 40 years of commercial, technology and professional salon expertise.
Frustrated by the colour waste in salons, we combine our knowledge to create break through products for stylists.
Victoria Tarrant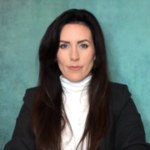 Victoria is a salon owner and hair professional since 2003.
The amount of wasted colour and associate cost convinced Victoria that there must be a better way to mix colour. The result is SmartMix, a simple app that helps stylists mix the correct amount of colour every time.
Having created in 2015, Victoria worked closely with large salons in London to perfect the app and really get to know what would work best in a busy, fast enviroment.
Jerry Rihll

Jerry founded Digita, a technology company in 1986 that developed software for Microsoft, HM Revenue and Customs, large legal and accounting firms. Thomson Reuters acquired the business in 2009 where Jerry lead the European Tax and Accounting Division. For the past four years he has been a business angel investor and mentor to start up businesses through the SETsquared Partnership at Bristol University and the Innovation Centre at Exeter University.